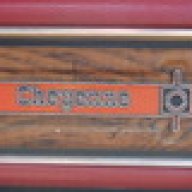 Super Moderator
Staff member
Super Moderator
Joined

Aug 3, 2010
Posts

24,459
Reaction score

11,999
Location
First Name

Andy
Truck Year

'77, '78, '79, '84, '88
Truck Model

K5 thru K30
Engine Size

350-454
@bucket


Wow, I've never seen anything like that before. I can see how it goes on but what are those "arms" supposed to do? Are you supposed to weld the ends of those "arms" to the axle tubes? And that is supposed to keep the tubes from slipping out? Gee. What I have in mind would require the removal and complete disassembly of the rear end to repair it correctly. But you guys are always doing that sort of stuff anyway aren't you?

I was thinking about my 'ol '64 Dodge Dart and my hopped up Slant Six I had in '72 and the stuff I had on hand but couldn't do it all myself, and what I could have done to that little screamer if I had just had one guy to help me back then. Just a helping hand was all I needed and no one I knew couldn't tell you a wrench from a screw driver. I was the lone hot rodder. I used to work on my '69 Charger by myself to, it's like I'm still doing the same thing, working on my stuff by myself.

So if you've got somebody to help you pull that rear end, do it.
I'd pull the axle from the truck to make the repair, it'd be much easier that way. Yes, those outrigger arms weld right to the axle tubes. It's a pretty sturdy setup that has been used by many and it does what it's supposed to do. Kurt also has a version of it that works in conjunction with his beefy traction/ant-wrap bar setup, which is the route I would really like to take.