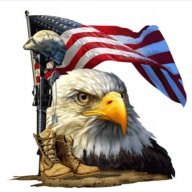 Joined

Mar 18, 2017
Posts

3,119
Reaction score

5,054
Location
First Name

Mike
Truck Year

85
Truck Model

K20
Engine Size

350
I previously made a Y-Pipe that connected my Hooker manifolds to a single 3 inch system with a Magnaflo high flow convertor. It worked well but with time I discovered a few bugs with it. For one, I used 2-1/2" inch pipe. It sounded like a musical horn. The exhaust pulses kind of echoed inside the pipe. Also, due to the bend radius, I couldn't get it as tight fitting as I wanted. This meant I had to remove the Y-pipe to remove the transmission. So I redid it with 2-1/4" pipe and it is much better. Lets face it, a K20 with a NV4500 rarely sees north of 3500 rpm. The 2-1/2" was overkill. Furthermore, I believe the exhaust gas was cooling fast enough that it affected the convertor and took a long time to get to the temp needed to "light off". So I was able to get the converter closer to the merge collector where it runs hotter. I also decided to try a coating while it was still new and pretty. I tried POR 15 High temp. It says it's guaranteed up to 1200 degrees. The regular POR 15 I've used in the past has been excellent.

Well, I prepped and applied exactly as instructed on the can. I even monitored the temp with my temp gun and shut it off at 400 degrees to cool and cure. It looked great. It lasted a whopping 20-30 minutes! So don't waste your money, it's a solid fail.

The good news is, the system looks great, is easy to assemble (V band and band clamps) and the converter performance is noticeably improved.