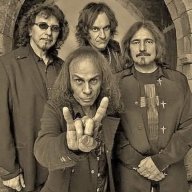 Joined

Mar 1, 2018
Posts

13,540
Reaction score

43,653
Location
First Name

Doug
Truck Year

1982, 1984
Truck Model

1500 shortbed, 1500 longbed
Engine Size

454, 305
I'll throw my .02 cents in. I'm in Texas and all that smog $hit is off both my squares. They don't care about that stuff. 7.50 for a SAFETY inspection. Get it off there imo. All those vacuum hoses and $hit drive me crazy. I have a quadrajet on my 454 with a 700r4 behind it. Took the air filter off so you could see I don't have 870 vacuum hoses everywhere for that other bs. Lol
You must be registered for see images attach
You must be registered for see images attach
See how much less clutter is there? I got a vacuum hose for the vacume advance on distributor, one for transmission and one for pvc valve. And one for brake booster. Not 870 different ones.
Also have a 3.73 gm Trutrac 8.5 10 bolt posi rear end.
GM Chevy 8.5" Chevy 10-Bolt...
https://www.amazon.com/dp/B01MRU3250/
Been a nice rear end. I broke the spider gears in the old 2.73 ratio stock one.
I know the 454 has more power but, if you switch out the rear end and if you do have a 700r4 with the low first gear I don't think you'll have a problem towing.
Now I do have a 84 long bed. I mean 84/85. It's like 220/221 whatever it takes....
Just kidding but it does have a 305 in it with ab th350 on it. Probably 2.73 rear end. But look no 89 vacuum hoses and smog bs either. Lol
You must be registered for see images attach
You must be registered for see images attach
And this one has ac.
When I first put that rear end in the 82square, the th350 would rev to high in third gear. So that's why I put a 700r4 in for od. Now it's a great gear ratio between it and the 700r4. Great hole shot and od. Works in my book.
Good looking truck too and welcome from a fellow Texan. If you're in Houston you ain't too far from me at all. Maybe we could check each other's trucks out sometime.