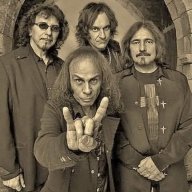 Joined

Mar 1, 2018
Posts

9,504
Reaction score

28,692
Location
First Name

Doug
Truck Year

1982
Truck Model

1500
Engine Size

454
I picked up the truck 2 days ago with new 3.73 posi rear end. On the way home it was running 2700rpm at 55mph. It's a bit more than I figured up before. I got 2700rpm at 65mph but, I was wrong. I figure I'll burn up the motor and transmission driving it long distance at that rpm and speed.
It barks the tires when shifting now and burnouts are readily available whenever I want. Which is cool but, I do want to be able to drive it to work and ****. Lol
So I called quick performance and asked him about it and told him I had 275/60/15's on it. This is what he came up with.
3.08 = 2500rpm at 70mph $100
3.23 = 2500rpm at 65mph $169
3.73 = 2700rpm at 55mph
This calculator was pretty close to those numbers.
https://spicerparts.com/calculators/engine-rpm-calculator
Then I wanted to know what my old ring and pinion gears were. Googled the number and found its most likely a 2.73:1
41 tooth ring gear and 15 tooth pinion gear.
You must be registered for see images attach
I thought I could get taller tires and a od transmission to help bring the RPMs down for highway driving but, that's a lot of money and I like my rims and tires.
https://www.hemmings.com/stories/article/th-700-r4-transmissions
So I'm thinking of just replacing the ring and pinion gears to the 3.08 because it's only 100 bucks for the set and 10 bucks for new crush sleeve. Rather than thousands for transmission and tires and rims.
Also need a new radiator with electric fans to keep it cooler. When I pulled in the driveway it was running 220 degrees when I shut it off. That's more than I like. 200 would make me happier than 220. The temp went up to almost 240 after I shut it off too.
So I'd like to hear some opinions about this and if you have something similar, to hear how you like it or don't.