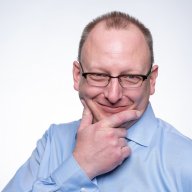 Supporting Member
Supporting Member
Joined

Nov 3, 2022
Posts

22
Reaction score

38
Location
First Name

Ken
Truck Year

1975
Truck Model

1500
Engine Size

350
About a month ago I started the process of going through and replacing gaskets/filters in my 1975 GMC C1500 (350 engine). I finally got it put back together today, put fluids in, and reconnected the battery. When I went to start it up, nothing. The interior light didn't come on, the dash didn't do anything, and there's no indication that turning the ignition did anything other than unlock the steering column. It doesn't crank, it's just... nothing. The battery is charged and testing it with the multimeter shows that I have 13.53 volts available.
Not being that knowledgeable about auto electric, I'm stymied about what to check to get the electrons flowing properly again.
Tasked performed over the last month (if it helps to diagnose):
+ Transmission mount, filter, and gasket replaced.
+ Rear main seal replaced.
+ Oil pan & oil pan gasket replaced.
+ Timing chain & sprockets replaced.
+ Timing cover gasket replaced.
+ Front seal replaced.
+ Water pump replaced. Thanks,
@Snoots
for the FlowKooler recommendation!
+ Engine mount bolts replaced.
In the process of all of the above, I had to remove and reinstall the starter, alternator, and distributor cap.
I realize that problem-solving in this format is a challenge, but I don't have the first inclination as to where to start the troubleshooting process.
Any assistance would be greatly appreciated.
Last edited: