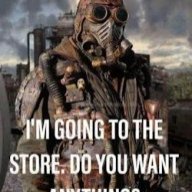 Joined

Nov 26, 2020
Posts

11
Reaction score

5
Location
First Name

Robert
Truck Year

1975
Truck Model

K10 Cheyenne
Engine Size

350
I need your help and advice regarding a gauge cluster replacement for my 1975 K10. I asked my transmission shop friend to replace my speedometer cable because it (or the speedo) is noisy. He reported back that he had to disassemble the dash to gain access to the cable connection to the back of the speedo and everything he touches is breaking (it IS an old truck!) so he recommended buying replacements, but when I looked, all I could find were digital gauges that required splicing the new wiring loom into into the old wiring loom. Neither my friend nor I think that we have the technical expertise to succeed at that, so I'm asking you all for advice.

Question 1 - I would literally buy stock gauges and mounting and bezel and cover, but all I can find are digital gauges. Where could I get stock gauges and mounting plastic? I have looked everywhere that I can think of.

Question 2 - Where could I get a "stock" tach conversion? I'm not sure such a thing is available, but I would do it if I could run a tach signal direct to the tach from the MSD distributor (and power too, I guess). I would need a fuel gauge though, which may make this option too problematic to attempt.

Question 3 - If I have to go digital/electronic, is Dakota Digital the best choice? Would idiots like us be able to make the swap?

Question 4 - What else would you recommend?

REMEMBER => All I wanted was to fix the noisy speedo!!

My truck is a 1975 K10 shortbed stepside (not that that matters! HA!) with a granny four-speed.

Your help is very much appreciated.