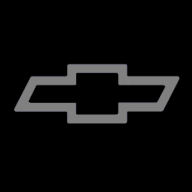 Joined

Oct 5, 2020
Posts

24
Reaction score

20
Location
First Name

Ryan
Truck Year

1991
Truck Model

r3500 Crew Cab 4WD
Engine Size

350ci
Hello All,
It has been a while since I've posted any information about the 1991 r3500 2wd to 4wd conversion that I am working on. I can report that everything is in place except for the important part that makes it a functioning 4x4 (transfer case!). I recently bought a 1983 K10 4x4 with a GM crate 350, Holley 4bbl, MSD ignition, factory A/C, tilt wheel, etc. AND...a recently rebuilt 700R4 mated to a rebuilt transfer case (NP208???). After taking the drive train out, I am going to sell the truck as a roller (long bed, 4" lift, 15x12 Alcoas, new 33" tires [bought by me], and NO rust). I bought it for $2k, which I thought was a STEAL. I am aware that swapping in the 700R4 is a step backwards from my current transmission, but it is what I have decided to do. From what I have read, the 700R4 needs 12 volts that cuts out when the brake pedal is applied and I need to mount the kick-down cable and make 10000% sure it is adjusted properly. If I am missing a huge step, please let me know!
My question is this:
What have other people done in regards to their rear driveshaft who have made this swap? Did you get the slip-yoke delete kit (ORD sells a kit) and shorten the factory driveshaft OR perhaps keep the slip-yoke and have a custom one piece driveshaft fabricated? Are there other options? I would but a new replacement driveshaft out of a 1991 v3500 if I could find one, but my searches have turned up nothing...
Thank you all in advance for your responses!
My truck in its current form:
1991 r3500, 84K original miles - 350 TBI, 4.11 gears, true duals and headers, ORD front and rear spring hangers, 6" suspension, 1" ORD body lift, factory 4x4 hump (yay), Carr steps, 31 gallon suburban / Blazer gas tank - fuel filler neck is in the fender-well, 15x12 Bart wheels, 16/35/15 Boggers (I had to grind about 1/8" off of the front calipers, but 15" rims will fit a 1 ton). The front axle is out of a 1984 K30, the bed is from a 1986 K20, the fenders are from a 1980's K20.
You must be registered for see images attach
Regards,