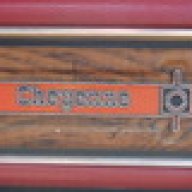 Super Moderator
Staff member
Super Moderator
Joined

Aug 3, 2010
Posts

26,927
Reaction score

16,657
Location
First Name

Andy
Truck Year

'77, '78, '79, '84, '88
Truck Model

K5 thru K30
Engine Size

350-454
Manifolds that fit the bolt pattern of Vortec heads don't have a heat crossover. The manifolds are designed for a "dry" system meaning they use port fuel injection. The manifolds only flow "dry" air, not air mixed with fuel like you have with TBI or carb. When wet air encounters a sharp angle, i.e. an abrupt change in direction, the fuel separates from the air due to different densities. Cold manifolds condense air/fuel mixtures. When the charge hits the bottom of the manifold it has to make a 90 degree turn. This is where the separation occurs. This is also why you will see a waffle pattern cast into the manifold at this location. A manifold with a heat crossover helps keep the fuel/air charge in a vapor (lighter) state and less prone to separation. Think filters that spin the air to separate dirt particles, same for canister vacuums. Same principle. Vortecs are ok once warm but a PITA when cold. This gets annoying on a daily driver. Hope this helps.
Right, I know all that. But my point is, many people such as myself daily drove SBC's that did not employ a heat crossover and nobody complained about it.
Many aftermarket heads do not have a heat crossover. Many people with stock heads have run intake gaskets that block the heat crossover. Unless I'm missing something, that is no different than running vortec heads (I've done that too).